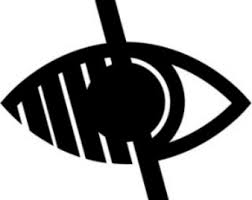 Environment
As a school we aim to promote sustainability. We continue to work on projects which support sustainability within our school such as an outdoor allotment on school grounds, the composter, the poly-tunnel and the vegetable patch to supply the kitchen with fresh grown produce.
It is important for the children to have an awareness and understanding of the effects of their actions upon the environment in which they live, work and relax. In order to do this, we need to take responsibility for our own actions and we need to have a sense of duty and care for the world in which we live. The ways in which we will strive towards this goal is to Reduce the amount of materials we use and waste we produce, Re–use materials wherever possible and Respect our neighbours and our environment.
As a school we recycle food, paper, plastic and other materials.
At Park End we believe outdoor learning experiences are often remembered for a lifetime. Integrating learning and outdoor experiences, whether through play in the immediate grounds or adventures further afield, provides relevance and depth to the curriculum. Learning outdoors can be enjoyable, creative, challenging and adventurous and helps children learn by experience and grow as confident and responsible citizens who value and appreciate the environment.
Outdoor learning encourages learners to understand the interplay and relationship between curriculum areas. This awareness promotes lifelong learning and develops critical thinking skills.
The school grounds provide spaces for learning, exploration, experiment, observation and discovery.
We have a community allotment located in the school grounds. It was planned and developed by teaching staff, pupils, parents and members of our community. It was officially opened with the celebration of a school garden party. It is an ongoing and successful project and we would welcome any new support from parents and members of the wider community.
The children enjoy gardening club where they have the opportunity to maintain and develop the school allotment, poly tunnel and gardens. Each area in the school grounds has a bird box as we are keen to encourage a wide variety of birds for the children to observe. The boxes were made in school by the children and their and parents picnic benches provide a relaxing location for the children to enjoy their lunch in the outdoor environment as well as providing an outdoor classroom for a variety of lessons.
Please click here to view the Environment Curriculum overview