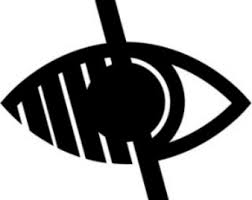 EYFS
The Early Years Foundation Stage (EYFS) at Park End Primary School describes the education of your child between 2 and 5 years (the end of Reception). Children develop more rapidly during the first five years of their lives than at any other time. It is important that you, as a parent, know what to expect during these vitally important years. The parent's booklet entitled 'What to expect, when' is a guide to your child's learning and development during the Early Years Foundation Stage. In this booklet there are ideas and tips as to how you can help your child's development. Do remember that every child is different and children do not grow and develop at the same rate. At the end of the Early Years Foundation Stage, your child will achieve a 'Good Level of Development' if they fulfil the Early Learning Goals – these are also explained in the parent's guide
Download the parent's guide here.
At Park End Primary School we believe that every child is unique, and every child learns in different ways and at different rates. We provide a stimulating environment, both inside and outside, where children can learn through playing, exploring, being active, creative and by being asked questions to help their thinking.
Our custom-built Acorns Nursery for children aged 2 years old opened in September 2016. There are free places for those children in receipt of a 'Golden ticket' and paid places are also available; please contact school for more details and arrange a time to come and visit us.
In our Saplings Nursery there are both part time and full time places available. We are offering 30 hours education (full time) in Saplings Nursery for those children who are eligible. From the term after your child turns 3 until they start full time school, children from working families will be entitled to attend our Nursery full time.
For more information upon eligibility and our Park End Primary School offer, you can download our booklet here, or, for more information upon how to apply, follow the link below.
Our admissions policies for Acorns and Saplings Nurseries can be found below
Places in our Reception class are allocated by the local authority. A place in our Nursery does not guarantee a place in Reception.
We foster strong relationships with children and parents and we want you to be involved in your child's learning. Our newsletters will inform you of our different topics and learning experiences, as will our Twitter feed. Please come and see any of our members of staff if you have any questions.
Stay and Play in the EYFS is another opportunity for you to be involved in your child's learning. Stay and Play takes place in 'Acorns' every Friday from 9 am when parents can stay and share their child's achievements. In Saplings and Reception, Stay and Play is held half termly and you will be invited to attend by your child's teacher.
Thank you for your support.
EYFS staff