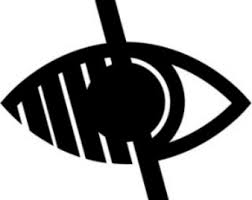 Key Stage 1
We would like to welcome the children and parents to Key Stage 1 where children will begin to learn the skills needed to become independent learners.
Our topics are exciting and aim to capture the children's interests through hands on learning. The children will be given the opportunity to use the role play areas in order to develop their speaking and listening skills, social interaction and team work.
Children will be taught a range of subjects in Key Stage 1. These include: English, maths, science, computing, history, geography, art, DT, RE, PSHE, PE and music.
Reading
Reading is at the heart of Park End Primary and we aim to give children a love of books and stories. Children will listen to and read high quality boos from Pie Corbett's reading spine.
In Year 1, Read Write Inc phonics is used to teach children how to read throughout the whole year. It is a structured programme where children learn sounds through a daily speed sound lesson and read books which match their phonic knowledge. Children are monitored every 6 weeks and move groups according to the progress they have made. Writing is taught in conjunction with the books.
If you would like to hear how to pronounce the Set 1 sounds, please watch this video:
Year 1 children also take part in a basic skills lesson which helps to develop the foundations of writing.
Year 2 will continue with RWI phonics in the autumn term. The children will then move onto guided reading and whole class writing lessons.
Year 1&2 we aim to listen to children read a minimum of two times a week. This maybe as part of a guided reading or individually. They will read books that are linked to their phonic knowledge and book band level.
Children will be rewarded for reading books:
50 books = certificate and book
100 books = certificate and book
150 books = certificate and book
Homework
Children are expected to read their book at least 3 times a week at home and to have their reading record signed with a comment in. E.g. good reading, good discussion about the story, sounded out new words, discussed what would happen next etc.
Children may also be set a piece of work linked to work covered in class.