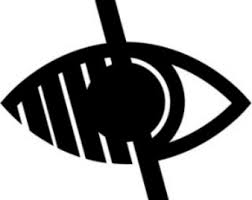 Key Stage 1
We would like to welcome the children and parents to Key Stage 1 where children will begin to learn the skills needed to become independent learners who are able to focus for longer periods on the exciting activities that they are given in order to make learning fun and meaningful. Our topics are exciting and aim to capture the children's interests through hands on learning. The children will be given the opportunity to use the role play areas in order to develop their speaking and listening skills, social interaction and team work.
Reading
In Year 1 & 2, we aim to listen to children read a minimum of two times a week. Children will change their reading books on a daily basis according to their book band colour.
Children are expected to read their book at least 3 times a week at home and to have their reading record signed with a comment in. E.g. good reading, sounded out new words, tried hard etc. This is an expectation for Pupil of the Week.
Children will be rewarded for reading books:
30 books = a book
60 books = a bookmark and a pen
90 books = £5 book voucher
120 books and above = £10 book voucher
Homework
Children will be given a homework grid at the start of each half term which will relate to their half termly topic. They are expected to complete a selection of tasks at home ensuring that they achieve a minimum of 12 points by the end of the half term in order to receive a reward.
Phonics
In Year 1 & 2, children take part in a daily phonics lessons where they look at the 44 phonemes in the English language and their alternative pronunciations. They will be taught the specific terminology. For example:
Digraph – 2 letters to make 1 sound e.g. ch, th, ee, ar
Trigraph – 3 letters to make 1 sound e.g. igh, ear, air
Split digraph – the 'e' at the end of a word changes the vowel from a short sound to a long sound e.g. a_e as in make, e_e as in these, i_e as in bike, o_e as in hole, u_e as in cute
They will be using these sounds in both their reading and writing and will be encouraged to blend and segment the words.
Username: parkend
Password: school
At the end of year 1, all children will take part in a national phonics screening test where they are expected to read real and alien words using a range of 44 phonemes
If you would like to find out more about your child's learning, please speak to the class teacher.