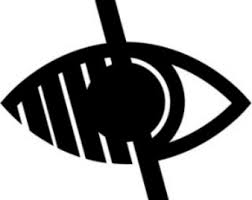 Lower Key Stage 2
Lower key stage 2: Year 3 & Year 4
Welcome to lower key stage 2! For some of you, we know this will be an exciting change as you move across school from key stage 1. We are so excited for the year ahead and we hope this page gives you lots of information about our wonderful key stage!
Who are the staff in Lower Key Stage 2?
Our Key stage leader is Miss Rennison
Year 3 staff
Chestnut class – Miss Johnston & Mrs Butterworth
Hornbeam class – Miss Zelinski & Miss Barstow
Mrs Hodds and Mr Storey support across Year 3
Year 4 staff
Elm class – Miss Hampton
Fir class – Mrs Russel & Miss Rennison
Juniper class – Miss Haggath
Lime class – Miss King
Mrs Oldfield, Miss Finn and Mr Storey support across Year 4
Homework
You will get weekly homework in year 3 and year 4, set on our Seesaw app.
Reading at home is part of your homework. Try and read to an adult at least three times a week. When you have read 50, 100 and 150 books, you will be given a certificate and prize:
Reading 50 books – Children are awarded a certificate and a book of their choice.
Reading 100 books – Children are awarded a certificate and a bookmark.
Reading 150 books – Children receive a certificate and a book voucher.
House Teams
You will stay in the same house teams that you were in in year 1 and year 2. If you have any brothers and sisters in the school, they will be in the same house team as you. Here is a reminder of the house teams, the forest they are linked to and the house team leaders:
Green team – Guisborough Forest – Mrs Richardson

Red team – Danby Forest – Mrs Armes

Blue Team – Grizedale forest – Miss Wallis

Yellow Team – Hamsterley Forest – Miss Rennison
If you demonstrate our school values in school, staff will award you a team point for your team. The winning team at the end of the year will go on a whole school trip to their forest!
Our Values
Hard work
Positivity
Honesty
Respect
Caring
Responsibility
Curriculum
In year 3 & year 4 you will study reading, writing and maths daily. You will also study religious education, science and physical education weekly. Other subjects you will study are history, geography, art, design and technology, Spanish, PSHE, music and computing.
Pupil of the week
Every Friday, each teacher will pick a 'Pupil of The Week' and they will get a certificate and a prize.
To be pupil of the week, you must:
Come to school on time every day
Be prepared and dress correctly for school
Always behave well
work hard at home and at school
Our Golden Rules
All of our pupils at Park End Primary should follow the golden rules:
Always try your best
Take care of others and our school
Follow instructions from the adults in school
We hope you enjoy year 3 and year 4!