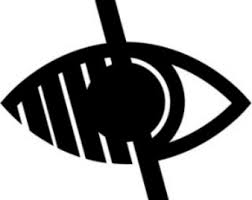 Lower Key Stage 2
Welcome to Lower Key Stage 2 page. We would like to welcome all parents and children to the Year 3&4 phase. We have an exciting year ahead and we hope you enjoy the journey too!
Year 3 Chestnut
Mrs Russell, Miss Hill


Year 3 Juniper
Miss Johnston, Miss Suthers


Year 4 Fir
Mrs Butterworth

Year 4 Elm
Mr Tapner
Our Support Team
Mrs Oldfield – Y3 Support Assistant
Mrs Wetherly Y4 Support Assistant
Mrs Morte – Y4 Support Assistant
Topics
We have some exciting topics ahead. From stepping back in time to the Stone Age to following the trail of Native Americans. We have plenty of hands on activities planned for the forthcoming year!
Reading
In Year 3 and Year 4 the children have access to a wide range of reading scheme books. We have a large variety of both fiction and non-fiction books to choose from. The books are organised into colour bands, so that your child can enjoy reading at their level and celebrate as they progress.
We encourage all children to be 'Book Worms' and we welcome your support in listening to your child read at home, at least three times a week. As an incentive for their dedication to reading, the children will receive an award in our 'Celebration Assembly', which is held every Friday at 2.00 pm.
Reading 50 books – Children are awarded a certificate and a book of their choice.
Reading 100 books – Children are awarded a certificate and a bookmark.
Reading 150 books – Children receive a book voucher.
Homework
The children are given weekly spellings, times tables and basic maths skills to learn for their homework. Completion of homework is rewarded with team points. We appreciate the support that you provide, when helping your child to complete homework tasks.
Thank you again for your continued support with homework!
House Teams
The children have been allocated house teams;
Guisborough Forest – Green Group – Mrs Richardson
Danby Forest – Red Group – Mrs Armes
Grizedale Forest – Blue Group – Miss Wallis
Hamsterley Forest – Yellow Group – Miss Rennison
The house team with the most points at the end of the year will visit the forest their team is named after.