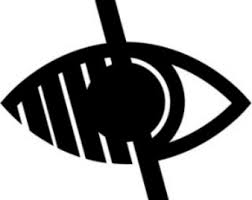 Upper Key Stage 2
Welcome to Upper Key Stage 2
Staff across Year 5 and Year 6 are looking forward to the forthcoming year. We have lots of exciting lessons planned.
Staff Year 5
Sycamore – Mr Hallet
Mulbery – Miss Race
Ash – Mr Tapner
Staff Year 6
Oak – Mrs Armes, Miss Crossley
Silver-Birch – Miss Ridley, Mr Watts
Cedar – Mrs Richardson, Mrs Watt
Support Staff
Topics
Our curriculum in Year 5 and Year 6 is centered around making learning 'stick'. Learning is a change to long-term memory. We aim to ensure that our pupils experience a wide breadth of study and have, by the end of Key Stage Two, long-term memory of an ambitious body of knowledge and skills.
Trips and Residential's
We are looking forward to re-establishing trips and visits over the coming year after what has been a very different time in school. Over the course of the school year, the children will have the opportunity participate in a range of trips, visits and a residential as well as working outside the classroom to enhance learning.
Reading
When children reach Year 5 and Year 6, we follow the 'Renaissance Reading' scheme. Children can choose from an exciting range of fiction and non-fiction books and have an opportunity to work on the computer to take comprehension quizzes, based on the book that they have read. Children can earn points for each quiz that they pass and they receive a reward for reaching given milestones. We encourage children to read at every opportunity, including at home. We appreciate your support in listening to your child read and asking them questions about the texts they are reading.
For every 50 points earned the children will receive a book.
Homework
TThe children are given weekly spellings and times tables to learn for their homework. The children can access their homework on Seesaw or they can request a paper version. We appreciate the support that you provide, when helping your child to complete homework tasks
House Teams
The children have been allocated house teams;
Guisborough Forest – Green Group – Mrs Richardson
Danby Forest – Red Group – Mrs Armes
Grizedale forest – blue Group – Miss Wallis
Hamsterley Forest – Yellow Group – Miss Rennison
The children receive house points for demonstrating the school's values – Respect, Responsibility, Honesty, Hard Work, Caring and Positivity. The house team with the most points at the end of the year will visit the forest their team is named after.