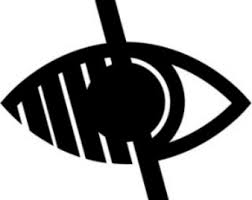 Acorns
Unfortunately, due to COVID-19 restrictions, Stay and Play sessions are suspended until further notice. We will resume as soon as possible in line with safety guidelines and look forward to welcoming you back.
Welcome to Acorns
Autumn term
During the autumn term our topic will be 'Marvellous Me'.
We will have lots of fun this term settling in and getting to know our new friends.
We will be busy learning all the rules and routines as well as exploring the different areas of Acorns.
We will be discussing our families and homes.
Discovering our likes and dislikes.
Developing many new skills.
Building independence.
This topic helps children to realise that every person is unique and special.
Spring Term
We will welcome more new starters this term as some of our older children will be moving to Saplings.
This term our topic is 'special people.'
We will be exploring –
Who are our special people?
What makes a person so special?
We will learn about similarities and differences that makes us special
We will learn songs and rhymes about people who help us and we will share our findings with our special people
We will also be finding out about Shrove Tuesday and Easter with lots of different crafts and play activities, later this term.
Summer Term
During the Summer term our topic will be 'Growing'
We will be reading stories about growing such as Jack and the Beanstalk and The Very Hungry Caterpillar
We will be exploring our outdoor environment and have real experiences of growing things outdoors. through this topic we will be talking about how we look after plants and animals
Looking at our baby photographs will help us discover how we have grown and celebrate the skills we have acquired along the way
We look forward to using all our senses as we explore the exciting topic.
Our admissions policies for Acorns can be found below.
Download Acorns Admissions Policy here
There are free places available for eligible 2 year olds in receipt of a 'Golden ticket' and paid places are also available. Please contact the school on 01642 314309 if you would like to visit our Acorns Nursery.