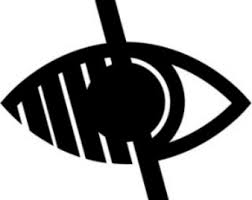 Year 6
Autumn 1 – Vile Victorians
This half term, children will be venturing back in time to the Victorian era. They will learn about the Victorian way of life and will spend the day in the life of a Victorian child. Let's hope they don't get the cane! In art, children will focus on the work of William Morris and will create their own intricate repeating patterns.
Alongside this topic, children will be learning about the function of the heart as our science topic is 'Blood Heart'. They will learn about how to keep their heart happy with exercise and healthy eating as well as how the human heart works.
Autumn 2 – A Child's War
A siren sounds, a building crumbles, a Spitfire zooms overhead. Take cover! It's 1939 and Britain is at war.Your school needs you!
During autumn 2, children will be learning all about World War 2. Children will discover what it would have been like to be an evacuee during the war and will write diary entries from their point of view. Throughout art lessons, children will create work inspired by Henry Moore and will create pictures of the blitz using a range of media.
In science, children will study electricity. They will learn how to construct simple series circuits and will discover what happens when they add different components.
Spring term – Frozen Kingdom
Brrrrrr! Things will be getting chilly in year 6 this term as we go on an adventure across the Polar Regions. Children will discover the magnificent mammals that roam the Polar Regions and will find out how they are equipped to survive there. During D&T, children will have an opportunity to test their building skills as they build an igloo. Whose igloo will protect them from the artic elements?
The children will also be working hard in preparation for the SATs. We will be sending home revision packs to help with Maths, English and GPS.
Summer term – Hola Mexico!
Welcome to Mexico! Get ready to explore this unique country, from its towering temples and stunning geography to its pulsing rhythms and fun-packed festivals. During the summer term, children will learn about the history of the Mayans and the trade links Mexico has across the world. Children will create sculptures and will help to organise their own Mexican themed festival.