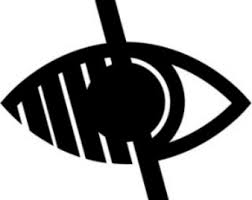 Maths
Intent:
Here at Park End Primary School, we strive to develop 'problem solving mathematicians'. We want children to embrace mathematical questions and challenges and have a bank of strategies to solve these with. We employ a mastery approach towards the teaching of mathematics which keeps classes together learning the same content at the same time. This ensures that all of our pupils have the opportunity to master the curriculum and for some to gain a greater depth of understanding. During lessons, we challenge our children by digging deeper into mathematical concepts and ideas rather than moving children onto new content. We believe that problem solving is a life skill and aim to expose children to these problems within their maths learning to ensure they have strategies to solve real-life problems in the future.
Within maths, we use concrete apparatus (things pupils can touch, hold and manipulate) and visual representations, including Bar Modelling, to help children to picture and internalise mathematical ideas. We hope that the consistent use of these apparatus and representations alongside abstract concepts will help our pupils gain the confidence needed to become independent learners and problem solvers.
Implementation:
In order for children to achieve these goals in maths, our pupils regularly have the opportunity to practise their written calculations. During Five-a-Day, children practise solving calculations involving the four operations (addition, subtraction, multiplication and division). Children in our school begin by using number lines, before progressing to the formal written methods, once they have a secure understanding of the calculations. At Park End Primary School, we recognise how fundamental times table recall speed is to later success in maths lessons. Therefore, alongside the fundamental written calculations, children are also regularly exposed to the multiplication tables because these often make up the basics of many concepts within maths so children require a secure understanding if they are to become confident problem solvers. In order to engage children in daily practice, we use a programme called Times Table Rockstars. Each week, children concentrate on a different times table whilst consolidating tables they have already learned. Children are also able to access this from home is they wanted to. Children use a combination of online and paper practice to improve their recall speed whilst battling fellow rock stars in the school!
During lessons, children are given opportunities to deepen their understanding of maths and therefore master these concepts. This is done by ensuring that children are not just expected to answer a question but are given them time to explore it, analyse it and apply the most effective strategy to enable them to solve it with confidence and a deep understanding with the ability to adapt this strategy in the future to new questions and ideas. When children do this confidently, they have mastered an area of maths and have become confident with their problem solving approach.
Impact:
The impact of the teaching and learning of mathematics at Park End Primary School will result in children becoming confident in approaching any maths problem and them having the ability to rely on strategies and mathematical understanding to problem solve, explain and reason using maths.
We aim for pupils to become fluent in the fundamentals of mathematics, including through varied and frequent practice with increasingly complex problems over time, so that pupils develop conceptual understanding and the ability to recall and apply knowledge rapidly and accurately.
Pupils will reason mathematically by following a line of enquiry, conjecturing relationships and generalisations, and developing an argument, justification or proof using mathematical language
Pupils can solve problems by applying their mathematics to a variety of routine and non-routine problems with increasing sophistication, including breaking down problems into a series of simpler steps and persevering in seeking solutions.
Pupils will enjoy and even have a passion for maths as they become more confident in their own mathematical abilities and develop a deep understanding of maths.
Our pupils will become more resilient and understand that maths problem solving is a journey and all of the steps along the way are just as important as the answer.
The teaching and learning of maths will enable children to achieve or exceed age related expectations for their year group and/or key stage.