Home
School Values
Our school values are at the core of everything we do. We recognise all children as unique individuals and we help them build character through developing the values, behaviours and attitudes needed to equip them for successful futures.
At Park End, our values underpin our teaching and learning and they are intended to support the personal, social and spiritual development of every pupil throughout the school.
Our school values are:
Respect
Responsibility
Positivity
Hard work
Honesty
Caring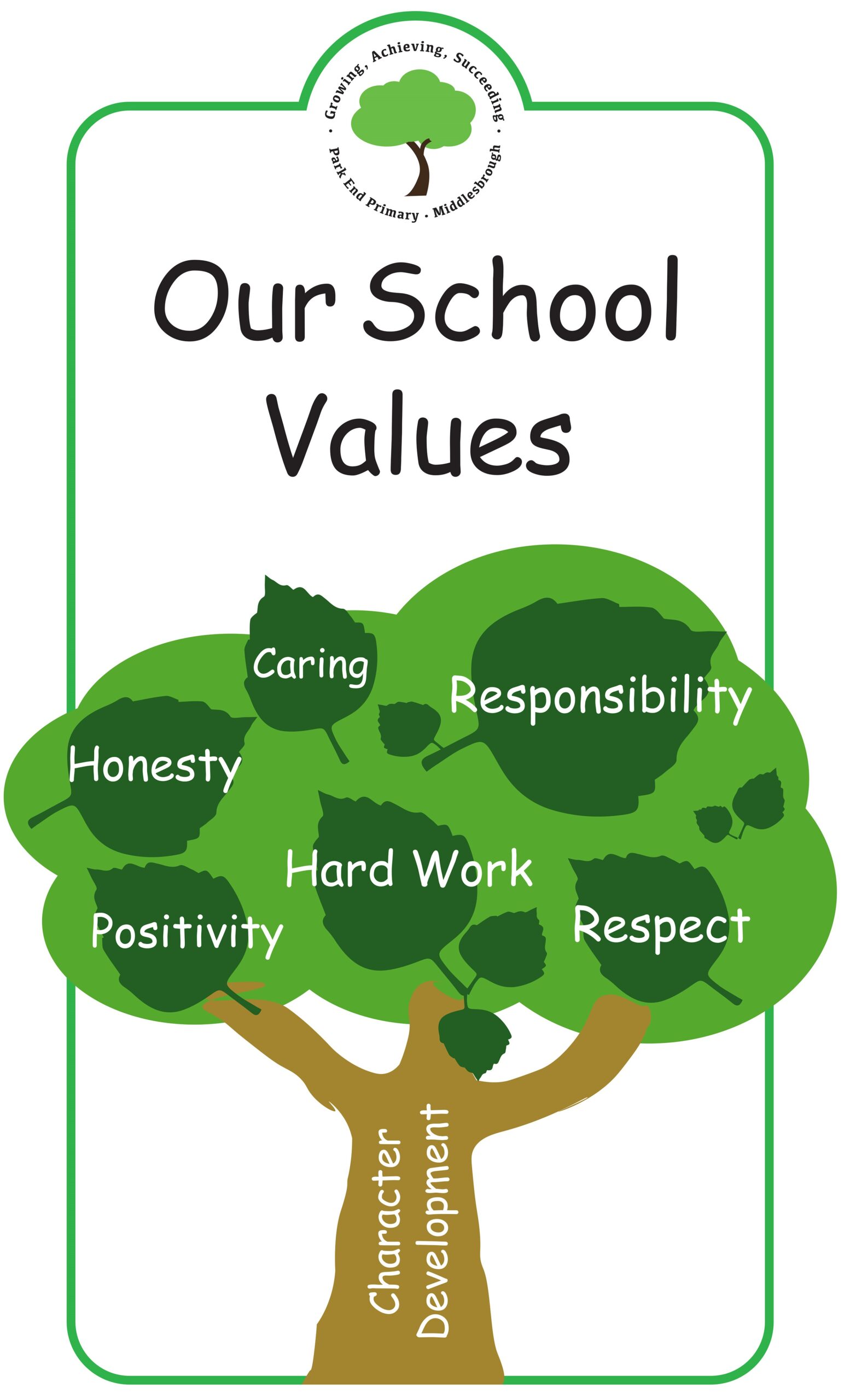 Pupils are encouraged to develop and display these values and show an understanding of how they contribute to developing an individual and creating a positive learning environment.
The school values are aligned to our house point system. Pupils are assigned to 'House Teams' and are rewarded with team points for demonstrating the school values. Strong emphasis is placed on why pupils have received a team point. Our school council are responsible for collecting team points and awarding the winning team with a reward each half term.
The coloured House Teams are: