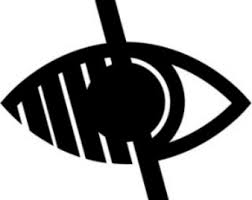 Year 1
Welcome to Year 1
Leaving Reception behind and moving into Year 1 can feel like a big step for both children and parents. We are here to make the transition easier for everyone by supporting the children and parents with their next learning step.
In Year 1, we strive to create a positive and stimulating learning environment for our children. We endeavour to challenge children to reach their full potential and enjoy feeling accomplished.
In our English lessons we will follow the RWI programme throughout the year. We ensure children are introduced to a wide range of different reading materials, develop their vocabulary and develop their fluency in reading.
During Year 1 in our maths lessons, we will be following the Power Maths scheme to ensure that all children develop a deep understanding of mathematics. This will allow them to master the Year 1 mathematical concepts and apply their knowledge to different reasoning and problem-solving questions.
Autumn Term:
In English, we will look at books from Pie Corbett's reading spine to develop children's read and writing further. We will focus on four reading spine books this term. These will be: Elmer, Beegu, Cops and Robbers and Can't you sleep little bear?
We will focus on numbers to 10 in mathematics ensuring the children have a secure knowledge of their basic numbers. The children will add and subtract one digit numbers. We will also begin to count forwards and backwards from any given number to 100 in 1s, 10s and 2s.
In history we will journey back in time to learn about our personal history to learn about significant events such as the Gunpowder plot and Remembrance Day. We will use a range of sources and artefacts to learn about significant people in our personal lives, Guy Fawkes and King James I.
We will be exploring the world in geography. We will be locating different towns, cities and continents around the world, using atlases, maps, globes and compasses. We will also explore the world's oceans.
In science we will be exploring different materials and carrying out experiments to find the most suitable materials for specific objects. We will also learn about different animals and humans.
We will become artists and learn about different skills, focusing on colour mixing, painting skills and making collages.
In RE, our focus is Christianity.
We use iPads for our computing lessons. We will be following Purple Mash scheme, learning how to stay safe on the internet and following different algorithms.
In PE the children will work on their ball skills including throwing and catching.
As well as all our other exciting learn we will also become musicians. We will begin to learn how to play the Glockenspiel and play along to different music.
Spring Term
In spring term, our scientists will learn about different plants and carry out experiments linking to our animal including human's topic. The children will focus on four flowering plants: roses, tulips, carnations and daffodils.
In geography we will study the physical and human features of places in the United Kingdom such as Middlesbrough and the surrounding area (Park End), England – London, Scotland – Edinburgh, Wales – Cardiff and Northern Ireland – Belfast.
We will continue to use the reading spine to guide our development of reading and writing. Our children will focus on four reading spine books this term. These will be: Dogger, The Tiger who came to Tea, Lost and Found and Peace at Last.
In mathematics, we will be focusing on place value, addition and subtraction, measurement and working with numbers within 50.
We will continue to learn new songs, new rhythms and how to play our musical instruments and in RE we will focus on special sacred places for Christians, Jews and Islam.
Throughout the term, we will continue learning new skills on the iPads and how to keep safe on the internet.
Summer Term
In the summer term our historians will learn about Winston Churchill and Christopher Columbus using their research skills to find out why Winston Churchill and Christopher Columbus are significant.
In science, we will be going on an expedition and a safari to learn about the different animals around the world. We will be working scientifically to carry out an experiment, to find the most suitable material to keep us warm while we are in Alaska on our expedition.
We continue with learning our musical instruments and focusing on learning different skills in PE such as athletic skills, running, jumping (Standing long jump) and throwing (Howler).
Our main focus in R.E will be looking at 'what does it mean to belong to a faith community?'
In English, we will continue to use the reading spine to guide our development of reading and writing. Our children will focus on four reading spine books this term. These will be: Avocado Baby, The Elephant and the Bad Baby, Where the Wild Things Are and Knuffle Bunny.
In mathematics, the children will begin to learn how to multiply and divide and how to tell the time (o clock and half past the hour). They will also continue to use their prior learning to solve place value and measurement challenges.
In Geography we will explore the North and South Pole. Study Australia and compare it to the United Kingdom.