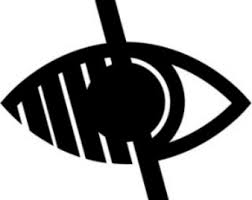 Computing
"Computing is not just about computers anymore, it is about living"

Nicholas Negroponte
Intent
In line with the National Curriculum, our aim at Park End Primary is to provide a high-quality computing curriculum, which will prepare our pupils for their future. It will provide pupils with the opportunities to gain the knowledge, vocabulary and develop the essential skills that will equip them for an ever-changing digital world.​
Our computing curriculum focuses on a progression of skills in the three 'Big Ideas': computer science, information technology and digital literacy. ​ Digital literacy is broadened by the 'Education in the Connected World' framework to ensure that children become digitally resilient and safe when online. ​These 'Big Ideas' area revisited repeatedly during children's time at Park End Primary School to ensure that the learning is embedded and skills are successfully developed.
Implementation
At Park End Primary, we teach the National Curriculum which is supported by a clear skills and knowledge progression from Purple Mash. This ensures that skills and knowledge are built on year-by-year and sequenced appropriately to maximise learning for all children. ​
We integrate objectives from the Education in the Connected World through classroom teaching and assemblies.
Impact
Our approach to the curriculum results in an engaging, high-quality curriculum that will ensure that all of our children succeed:
Pupils will be digitally literate and able to join the rest of the world on its digital platform. ​
Pupils will have high aspirations, which will see them through to further study, work and a successful adult life and opportunities in the work place.​
Pupils will be equipped, not only with the skills and knowledge to use technology effectively and for their own benefit, but more importantly – safely. ​
Pupils will have a richer computational vocabulary, which will enable them to articulate their understanding of taught concepts.​