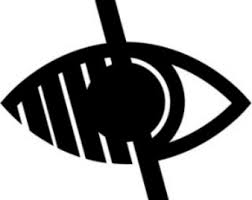 Computing
"Computing is not just about computers anymore, it is about living" By Nicholas Negroponte
Computers are now part of everyday life. For most of us, technology is essential to our lives, at home and at work. 'Computational thinking' is a skill children must be taught if they are to be ready for the workplace and able to participate effectively in this digital world.
The national curriculum for computing aims to equip young people with the foundational skills, knowledge and understanding of computing they will need for the rest of their lives. Through the national curriculum programme of study for computing, they will learn how computers and computer systems work, they will design and build programs, develop their ideas using technology and create a range of content. The national curriculum for computing provides schools with an exciting opportunity to reinvigorate teaching and learning in this important area of the curriculum.
At Park End we provide the children with a high-quality computing education, which equips our pupils to use computational thinking and creativity to understand and change the world.
Computing is made up of three main areas; computer science, information technology and digital literacy. Our aims within computing are to teach pupils:


The principles of information and computations
How digital systems work
Programming and coding
To use information technology to create programs, systems and a range of content
To use, express and develop ideas through information technology

These will all be taught at a level suitable for the future workplace and as active participants in a digital world.
As well as being taught as a discreet subject, computing is embedded throughout all subjects within our curriculum. It relates especially well with mathematics, science, and design and technology, and provides insights into both natural and artificial systems. Our cross-curricular approach allows pupils to apply their knowledge and skills of computing, which is an integral part the learning process.
Park End use the 'Switched on Computing' programme of study as an adaptable scheme of work to plan from. The school has an extensive range of technology devices and software to support our teaching of computing. The school is equipped with PCs, laptops, notebooks and iPads. As well as using the equipment to teach the knowledge and skills necessary for the computing programme of study, the equipment is used on a daily basis and is key in raising standards in English and Mathematics, whilst also enhancing foundation subjects.

Click here to read the Computing Curriculum overview