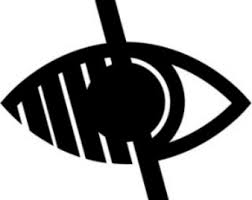 Special Educational Needs & Disabilities
SEND Team
Miss Rennison – Special Educational Needs and Disabilities Co-ordinator
Mrs Richardson – Speech and Language Co-ordinator / Designated lead for safeguarding
Mrs Walker – Parent Support Advisor
Mr Kumar – Safeguarding and Pastoral Officer
Mrs Gaskarth – Lead Teacher of Nurture Team
Welcome to our school SEND page. At Park End Primary we are committed to providing the best educational experience for every child in our school. Any child, regardless of their gender, disability, ethnicity, ability or social background has the right to a high-quality, broad, inclusive and balanced curriculum. Some children have additional educational needs and require extra support to ensure they reach their full potential within an inclusive setting. It is the SEND team's job to identify and meet the needs of children who require this additional help.
Children with SEND will have difficulties in one, or more, of the follow areas:
Cognition and learning
Social, emotional and mental health
Sensory and physical development
Communication and interaction
If you are concerned about your child, please discuss this with your child's class teacher who will alert the SENDCo. Park End Primary promotes positive partnerships with parents and carers, providing opportunities to be involved in their child's ongoing learning, progress and achievements in all areas of their development.
We are proud because:
Ofsted 2013 said:
"Pupils supported with special educational needs attain higher standards than similar pupils across the country. They make good progress from their starting points as a result of work that is well suited to their abilities and the good support they receive from teaching assistants."
Ofsted, 2017 said:
"Staff and governors share your relentless determination to overcome the challenges faced by many of your pupils, and their families, within the community the school serves" " Parents are positive about the information they receive about their child's learning and appreciate how welcome they feel when visiting the school and talking to you about any concerns they may have."
We are now a recognised Centre of Excellence for Inclusion!
"This is an inclusive school, staff, parents and governors are keen to support all children. All children's needs are considered, and staff work hard to meet these varied needs so that the children can have the most appropriate provision. They are enthusiastic about creating a curriculum which inspires and meets the needs of the children."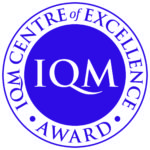 SENDIASS

Middlesbrough's SEND Information, Advice and Support Service (SENDIASS) is provided by local charity, MAIN.

SENDIASS at MAIN offers free, confidential and impartial advice and support for children and young people with SEN and/or disabilities, and their parents. The service is there to help parents and carers make informed decisions around educational choices for children and young people with SEND. They will also offer help and support with related issues, such as health and social care provision, wherever possible.

It's very important that families are fully involved in their child's education. SENDIASS supports parents and carers in building and maintaining positive relationships with their child's school and the Local Education Authority, so they feel empowered and fully informed.

Children and young people can also contact SENDIASS directly, and are entitled to independent access to the free, confidential and impartial service provided by SENDIASS.

Please see the leaflet which is available to download for contact details.
Do you want support for your child/family but don't know where to look?
Useful Documents