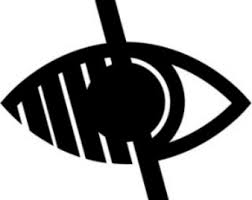 Governing Body / Committee Membership
Academic Year 2015/2016
Updated October 2016
| | | | | | |
| --- | --- | --- | --- | --- | --- |
| Governing Body Membership | Type | Appointed By | Term of Office Start | Term of Office End | Attendance |
| Mrs Julia Rodwell | Head | Ex Officio | 01/01/2016 | 18/12/2020 | 10/10 |
| Mr David Jackson | LA | GB | 08/11/2016 | 07/11/2019 | 10/11 |
| Mt Leslie Howes | Co-opted | GB | 27/07/2015 | 26/07/2019 | 7/11 |
| Mrs Richenda Broad | Co-opted | GB | 03/10/2016 | 02/10/2020 | 4/6 |
| Mrs Diane Darby | Co-opted | GB | 13/11/2017 | 12/11/2021 | 3/4 |
| Mrs Jackie Love | Co-opted | GB | 13/11/2017 | 12/11/2021 | N/A |
| Vacancy | Co-opted | GB | | | |
| Vacancy | Co-opted | GB | | | |
| Vacancy | Co-opted | GB | | | |
| Mrs Janet Wainwright SBM | Observer | GB | 31/10/2016 | 30/10/2020 | N/A |
| Mrs Linda Leckenby-Blades | Parent | Elected | 21/12/2012 | 20/12/2016 | 7/11 |
| Mrs Mary Yousefi | Parent | Elected | 13/11/2017 | 12/11/2021 | – |
| Mrs Lianne Richardson | Staff | Elected | 03/12/2015 | 02/12/2019 | 4/5 |
| | | | | | |
| --- | --- | --- | --- | --- | --- |
| Full Governing Body | Finance & Resources | RA | Performance Management | Safer Rec Training | Governor Responsibility |
| 12/11/2017 | 04/10/2017 | 18/09/2017 | | | |
| 12/09/2018 | 05/02/2018 | 04/12/2017 | | | |
| 11/06/2018 | 21/05/2018 | 22/01/2018 | | | |
| | | 26/04/2018 | | | |
| | | 23/04/2018 | | | |
| | | 05/06/2018 | | | |
| Mrs Julia Rodwell | X | X | | | |
| Mr David Jackson (Chair) | X | X | X | 16/10/2015 | GDPR & Looked After Children (LAC) |
| Mr Leslie Howes (Vice Chair) | Chair | X | X | | |
| Mrs Jenny James | | | | | |
| Mrs Richenda Broad | | Chair | | | |
| Mrs Janet Wainwright SBM | X | | | | |
| Mrs Linda Leckenby-Blades | X | | X | | |
| Mrs Diane Darby | | | | 30/11/2012 | |
| Mrs Jackie Love | X | | X | 29/11/2017 | |
| Mrs Lianne Richardson | X | X | | | |
| Mrs Mary Yousefi | | X | | | |
| | | | | |
| --- | --- | --- | --- | --- |
| Former Governors | Type | Appointed By | Term of Office Start | Term of Office End |
| Mrs Jenny James | Co-opted | GB | 27/07/2015 | 07/06/2018 |
| Ms Kate Rennison | Staff | Elected | 03/12/2015 | 13/11/2017 |
| Mrs Anne weatherson | Co-opted | GB | 08/10/2015 | 07/07/2017 |
| Mrs Mary Hall | HT | Ex-Officiate | 01/09/2007 | 16/12/2016 |
** Concerns/Appeals Committee – Pool Membership (all governors except those employed in school in any capacity)
The Governing Body recognises its responsibility to be the final arbiter on all policy matters and decisions concerning the management of the school.
It is the Governing Body's intention to delegate responsibilities adequately to a number of Committees and to the Head and staff so as to ensure the most efficient and effective delivery of policy.
The Chair of the Committees to agree with the Head Teacher the agenda and send to members 1 week prior to the meeting.
The minutes of Committees will be presented to all Governors at the next full Governing Body meeting. Major decisions may be referred to the full Governing Body where full consultation is felt advisable.
The Governing Body has also established Working Parties without delegated powers to consider key issues with a view to recommending to full Governors a course of action.