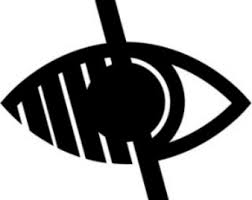 Writing
"You can make anything by writing."  

C.S Lewis
Intent:
We intend for the pupils of Park End Primary to have the desire to write and see the value and beauty in the written word. It is our aim that pupils will develop into independent and imaginative writers who can communicate their thoughts, opinions and ideas in written form. We want our pupils to write with confidence, clarity and accuracy as well as with purpose and emotion. Pupils will be able to apply their writing skills across the curriculum and will be inspired to write in a range of subjects. Throughout their learning at our school, pupils will be given the opportunity to write for a range of purposes and audiences within a variety of contexts.
At Park End Primary, we aim for our pupils to:
Enjoy their writing experience and be inspired to write independently.
Use what they have read or listened to in books as stimulus and inspiration for their writing.
Apply a wide and rich vocabulary that they have acquired from a range of subjects and topics.
Be able to write for a range of contexts, purposes and audiences in an engaging manner.
Use the most accurate form of English grammar and the most appropriate register for the writing task.
Be able to use joined, legible handwriting.
Apply spelling rules and patterns accurately, making plausible attempts with ambitious vocabulary.
Implementation:
Every morning, our pupils will have writing lessons within their daily English learning. In addition to this, children are given many opportunities to apply their writing skills across the wider curriculum.
In EYFS, children begin their writing journey and learn the foundations of written English. Through adult-led writing sessions, children learn letter formations and the fundamental skills of writing. Within continuous provision areas, there are a varied range of engaging mark-making and writing opportunities provided for the children. Our children are encouraged to regularly engage with writing and all staff work incredibly hard to inspire a desire to write in all children.
In order to build upon the writing foundations, the children in KS1 also continue to focus on basic skills. To begin with, pupils develop their writing skills using the RWI structure, which complements their learning in phonics. Once children begin to make progress with their basic writing skills, they will move away from the RWI writing programme.
Writing lessons in KS1 and KS2 can take many forms and structures, depending on the nature of the task and the stage of the writing process. Writing teaching sequences centre around an engaging stimulus or concept which will often be a high-quality book, an intriguing picture/video or a link to their learning in the wider curriculum subjects. Children learn to continue their development of fundamental writing skills and advance upon these skills as they progress through school. They do so through the creation of shorter pieces as well as extended pieces of writing.
As part of the writing sequence, children learn how to plan their ideas, draft their writing, review their own work and the work of their peers and make consequential edits and redrafts. Our pupils are then able to publish their pieces of work and will be given further opportunities to apply the specific writing skills learned in the different writing genres.
When planning, drafting and editing their work, children learn to base their writerly decisions on the context, audience and purpose of the writing. Children are taught grammatical concepts within the writing process ('Grammar for Writing') and are then expected to apply these aspects of English to their own extended pieces.
As a school, we combine different approaches to the teaching and learning of writing and adapt these to suit the needs and interests of our children. 'Talk for Writing' is one very popular and practical approach to writing that we utilise, in which the children learn to imitate, innovate and invent texts. We also implement many of the teaching sequences from the 'Power of Reading' programme which enable children to complete a selection of reading and writing tasks all based around a high-quality text.
Grammar/Spelling
For occasions when teachers believe children would benefit from the discrete teaching of grammatical concepts, we use the 'No Nonsense Grammar' scheme of work. This will be adapted to the children's needs by the class teacher and combined with other lesson ideas to aid the children's learning.
From September 2020, we will also be using the 'No Nonsense Spelling' scheme of work. This is planned and plotted out to meet all the National Curriculum requirements, whilst building on their knowledge of phonics.
Handwriting
Our children in EYFS focus on learning the correct formation of lower-case and upper-case letters. This is absolutely crucial for children to then be able to progress onto a joined, legible and fluid handwriting style.
The children in KS1 and KS2 follow the 'Spectrum Handwriting' scheme. Teachers use this scheme to help children learn a cursive, joined handwriting style. Children learn when to join and when not to join letters as well as the formation of all letters in a cursive style.
The frequency of handwriting sessions depends on the needs of the pupils. In EYFS and KS1, whole group handwriting lessons will usually be more frequent than in KS2.
Children who struggle with letter formation or the cursive, joined style of writing will receive intervention (often 'Write from the Start') to support their progress.
Impact:
The impact of the teaching and learning of writing at Park End Primary will create independent and inspired writers, who display a desire to create original pieces of text in response to a range of stimuli.
Children will write as a reader, using and adapting ideas, vocabulary and structures from texts and authors/writers they have studied.
They will be able to write both fiction and non-fiction texts, spanning a range of genres.
When given a stimulus, children will be able to follow the writing process of planning, drafting and editing/redrafting.
Pupils will have mastered the fundamental skills that underpin writing, at their level, and will be able to manipulate these to fit the context, audience and purpose of the text.
Within their writing, children will use the most appropriate and accurate form of English grammar, punctuation and spelling.
Children will write with a joined, cursive handwriting style, which is legible and fluid.
Writing stamina will have increased for children as they progress through school, leading to pupils who can create extended pieces of text.
This impact will be seen through work recorded in children's books, work on display around school and through pieces shared on online platforms. Writing impact will also be measured in relation to end of key stage standards across school.
Useful Documents:
These documents show the writing skills the children develop each year of KS1 and KS2, in-line with the National Curriculum:
Assessment documents (statutory frameworks):