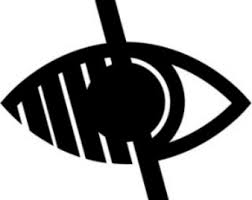 British Values
The Department of Education have recently reinforced the need "to create and enforce a clear and rigorous expectation on all schools to promote the fundamental British values of democracy, the rule of law, individual liberty and mutual respect and tolerance of those with different faiths and beliefs."
At Park End Primary school, we aim to actively promote British Values. Opportunities are taken to promote these values across all subject areas and they also form the basis of our Key Stage assemblies. Pupils are encouraged to regard people of all faiths, races and cultures with respect and tolerance and understand that while different people may hold different views about what is 'right' and 'wrong', all people are subject to the law.
The Key Values are:
Democracy
Rule of Law
Individual Liberty
Mutual Respect
Tolerance of those of different faiths and beliefs
Democracy
We have a pupil elected Parliament, which is led by a Prime Minister and a Deputy Prime Minister. They are elected by their class peers and are involved in making our school a better place. The election of the members reflects our British electoral system and demonstrates democracy in action. Candidates share qualities of leadership, pupils consider characteristics important for an elected representative and pupils vote in secret, using ballot boxes. Parliament meet up regularly to discuss issues raised by different classes. Pupils across the school use their voice to share ideas and concerns with the members of parliament. This forms the basis of further discussion and important decision making. Parliament provide feedback to the whole school and they have made their presence known to the school governors. We hope through embedding pupil voice and parliament, we will create a better understanding of living in a democratic society.
Parents' opinions are welcomed at Park End Primary through methods such as questionnaires, surveys, parents evenings and open days.
Rule of Law
Our pupils will encounter rules and laws throughout their entire lives. The importance of laws, whether they be those that govern the class, the school, the community, or the country, are consistently reinforced at Park End Primary.
Pupils are taught from an early age the rules of the school. These are our Golden Rules, Playground Rules and Safety Rules. Pupils are taught the value and reasons behind rules and laws, that they govern us and keep us safe.
At the beginning of a school year, pupils will partake in discussion about classroom rules and school rules. Rules of the school are often revisited throughout the year during school assemblies and through our curriculum. This helps them to understand the reasons behind rules and the consequences if they are not adhered to. Visits from authorities such as the Police and Fire Service help reinforce these messages.
Individual Liberty
Pupils are actively encouraged to make choices and work independently. We promote freedom of choice and the right to express views and beliefs, whilst being respectful to others. We ensure that we educate and provide boundaries for young pupils to make informed choices safely. In lessons, we encourage children to select tasks that will challenge them, giving them more freedom to determine their own learning. We offer a range of clubs which pupils have the freedom to choose from, based on their interests. Through our E-Safety, we educate children on their rights and personal freedoms as well as supporting them in recognising how to exercise these freedoms safely.
Mutual Respect
Respect is one of the core values of our school and underpins our work every day, starting with self-respect and covering respect for family, friends, other groups, the world and its people and the environment. The pupils know and understand that showing respect to everyone, whatever differences we may have, is an expectations. Through our curriculum and assemblies, we ensure that pupils understand the importance of mutual respect.
Tolerance of those of different faiths and beliefs
Park End Primary is a school which is not culturally diverse. Promoting diversity is therefore central to gaining knowledge and understanding of different faiths and religions. Through R.E, PSHE, SMSC and our weekly assemblies, we strive to teach and demonstrate tolerance of other faiths and beliefs. We celebrate cultural differences across a range of subjects. The children visit places of worship that are important to different faiths. Members of different faiths and religions are encouraged to visit the school to enrich and extend understanding.
British Value's DfE Guidelines can be view here