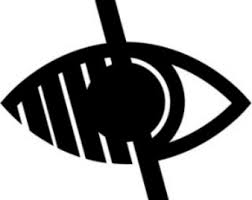 History
"If you want to understand today, you have to search yesterday." Paul Buck
"A high quality education will help pupils gain a coherent knowledge and understanding of Britain's past and that of the wider world. It should inspire pupil's curiosity to know more about the past." New National Curriculum 2014
History at Park End
At Park End we understand the importance of providing engaging, interesting history topics and lessons that will inspire children and peak their curiosity about our past. Our aim is to enable children to understand concepts of continuity, change, consequence and similarity and be able to use these concepts to ask historical questions and produce accounts of their learning. Children will also learn to use and analyse historical evidence. In support of these goals, our Autumn Term is given a history focus. The children are taught and assessed against history objectives and they apply their historical skills across the year through a range of topics. Pupils are also encouraged to apply their knowledge of time and number in order to understand chronology of time.
Historical experiences are important in enabling children to access and begin to understand the past, therefore children will have the opportunity to experience:
Visits to historical sites such as; Beamish, Segedunum Roman Fort and Raby Castle
Local sites of historical interest such as; Hartlepool Historic Quay, Captain Cook Museum and Barnard Castle
Stories from the past through workshop days and visitors where children can experience life during Victorian, Tudor, Roman and Greek times in an interactive way
In the Foundation and early years children explore their own past and that of their families to begin to develop a sense of chronology. Children enjoy plotting events on personal timelines.
During Key Stage One children begin to study changes within living memory and some significant changes beyond living memory. They will also study the lives of some significant people such as Captain James Cook.
During Key Stage Two children will further develop their sense of chronology through looking at changes in Britain since the Stone Age, significant events in British history, such as WW2 and the impact of the Roman Empire
Click here to view the History Curriculum overview