Home
Music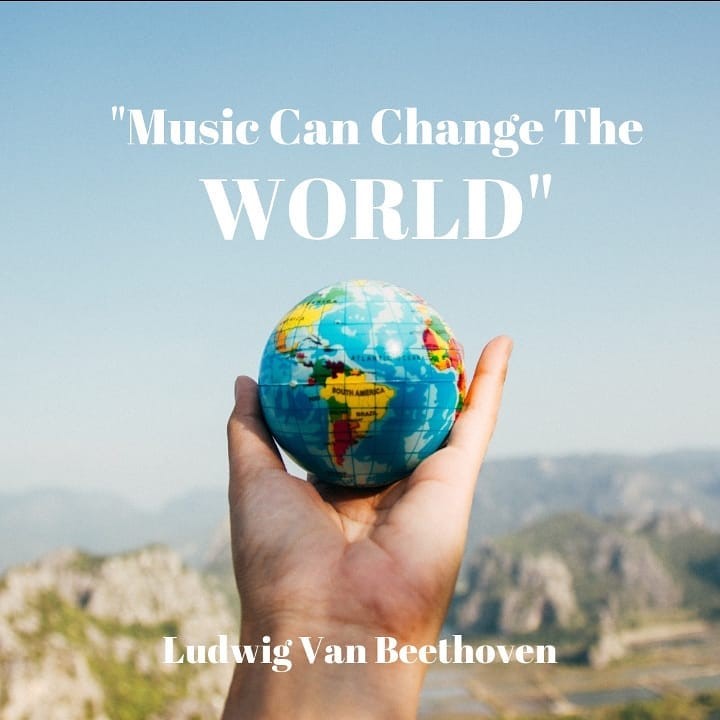 Intent

At Park End Primary, we are committed to ensuring the effective delivery of an engaging music curriculum that is accessible to all our children. Music is a practical, creative subject, which has the ability to enhance the lives and learning of all children. Music is a unique way of communicating that can inspire and motivate children. It gives an opportunity for personal expression and it can play an important part in the personal development of an individual. Music reflects our culture and society and so the teaching and learning of music enables children to better understand the world they live in.

We intend for children to listen to a wide range of music, from different genres, across different eras. This gives them the opportunity to think critically about what they are listening to. As well as this, it allows them to pick out key features of genres of music which they can later use in their own music. Enabling them to listen to music across time, from the past to the present, gives them the opportunity to understand how music has developed and changed as a result of events of the time.

Our intention is to give children the opportunities to develop their imagination and creativity through a range of musical activities. This will enable them to be creative and explore their use of sounds by considering the inter-related dimensions of music. They will be able to work both individually and as part of a group to create their own pieces of music.

Another intention is to give children as many opportunities as possible to perform together in order to develop their self-confidence. This may be a range of pre-composed songs, which they can perform in their own style or recreate, or songs which they have composed themselves.
Implementation

Our aims are embedded within our music lessons and opportunities are provided as part of the wider curriculum.

We teach all the requirements of the National Curriculum using an integrated, practical, exploratory and child-led approach to musical learning. ​

The interrelated dimensions of music weave through lessons to encourage the development of musical skills as the learning progresses through listening and appraising, differing musical activities and performing.

Sequences of lessons will provide opportunities for pupils to revisit and build on musical skills from previous lessons and from previous years. ​

Children will be developing musical vocabulary where previous vocabulary is revisited throughout. ​

All children have the opportunity to learn to sing and learn a musical instrument taught by a music specialist.

Staff use a music overview and Charanga scheme to plan and teach music across the school year. ​

As part of our wider school life, we also use cross-curricular opportunities to explore our love of music. Children are given opportunities to perform in school productions, external music events and in the wider community. Children also have access to extra-curricular activities such as the school choir.
Impact

Our music curriculum is rich, engaging and demonstrates clear progression so that pupils can meet the requirements of the National Curriculum. We measure the impact of our curriculum against the following criteria:

Pupils will have a greater enjoyment of music and will participate creatively. ​

Pupils will have a richer vocabulary which will enable pupils to articulate their appreciation for a piece of music. ​

Pupils will develop an appreciation for a variety of music of the great composers through history and a range of music from different places, styles and cultures. As a result, pupils will be able to 'hold their own' in conversations within different social groups or societies.

High aspirations inspire pupils to sing, play instruments and become critically engaged with music throughout their life. ​

Pupils perform with self-confidence and develop a sense of achievement.