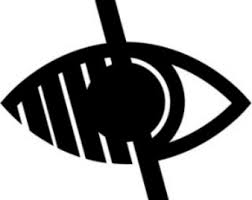 Religious Education
At Park End Primary School, we recognise the important role that Religious Education plays in the personal development of our pupils. Whilst it has particular contribution to their spiritual development, it also promotes the moral, social and cultural development of children.
We follow the Middlesbrough Agreed Syllabus, which principally aims: 'to engage pupils in enquiring into and exploring questions arising from the study of religion and belief'. In addition to this, the teaching of Religious Education will help to:
provide learners with knowledge and understanding of Christianity and other principal religious traditions and beliefs represented in Great Britain.
develop their understanding of the ways in which beliefs influence people in their behaviour, practices and outlook.
enable learners to apply the insights of the principal religious traditions to their own search for identity and significance.
enable learners to become aware of their own beliefs and values and to have a positive attitude to the search for meaning and purpose in life.
encourage learners to develop a positive attitude towards other people who hold religious beliefs different from their own.
Our ultimate aim is to enable our pupils to be equipped to face the demands of the contemporary world. It is also vital that religious education encourages pupils to develop positive attitudes to their learning and to the beliefs and values of others. The following four attitudes are essential and will be developed: self-awareness; respect for all; open-mindedness; appreciation and wonder.
Our Nursery children do not follow a statutory RE curriculum, but will be provided will opportunities to: explore the world we live in; ask questions; experience special events and express feelings. All of which are important skills in their emotional and spiritual development.
In Reception, our pupils will focus predominantly on Christianity with some aspects of other world religions explored in less detail.
In KS1, the children will extend their knowledge about Christianity and be introduced to some aspects of Judaism, with opportunities to compare and contrast the two religions.
In KS2, the pupils with build further knowledge about Christianity and be introduced to the religious beliefs of Hinduism, Sikhism, Islam and Buddhism.
Click here for the RE overview
Click here for the RE Day information