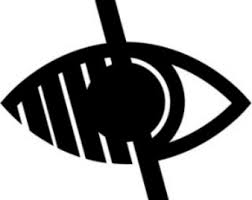 Religious Education
Intent
At Park End Primary School, we intend to deliver a high-quality Religious Education curriculum, which inspires pupils to be tolerant, respectful members of the wider community and celebrates the culture and diversity of people in Middlesbrough, Britain and the wider world.
For many people, religion forms a crucial part of their culture and identity. Our Religious Education curriculum prepares our children for life in modern day Britain so that they can make a positive contribution to the multicultural society in which we live.
At Park End Primary School, we intend to:
develop pupils' knowledge and understanding of Christianity, Islam, Hinduism, Judaism and non-religious worldviews
allow pupils to explore the big questions about life, in order to find out what people believe, how they express their faith and what difference this makes to how they live
allow pupils to reflect on their own ideas and ways of living
contribute to the development of pupils' cultural capital
prepare pupils for life in modern day Britain, to live as part of a multicultural society
give pupils an awareness of religion in Britain and particularly the North East of England
promote a positive and inclusive school ethos that champions democratic values and human rights
provoke challenging questions, encourage pupils to explore their own beliefs whilst enabling pupils to develop respect and understanding for others and challenging stereotypes
prompt pupils to consider their rights and responsibilities to society.
Implementation
Our Religious Education curriculum provides pupils with a positive context within which the diversity of cultures, beliefs and values can be celebrated and explored. The teaching of Religious Education is a statutory requirement for all maintained schools across England. Park End Primary School's Religious Education curriculum has been developed in line with the Middlesbrough locally agreed syllabus for 2020-2025. We build on statutory content already outlined in the locally agreed syllabus and follow the 'RE Today' scheme of work to provide consistency and progression throughout our school.
Our Religious Education curriculum is implemented through three 'Big Ideas', which are constantly revisited throughout teaching sequences in Key Stage 1 and Key Stage 2:
to develop knowledge and understand a range of religions and worldviews
to express ideas and insights about the nature, significance and impact of religions
to gain and deploy the skills needed to seriously engage with religions
Our whole school approach to the teaching and learning of Religious Education involves the following:
An understanding that religious traditions in Britain are, in the main, Christian while taking in to account other religions represented locally and nationally
In EYFS, children are introduced to Christianity and other faiths. In Key stage 1, children study two faiths: Christianity and Islam. In Key stage 2, children study four faiths: Christianity, Islam, Hinduism and Judaism alongside non-religious worldviews, allowing for depth and not breadth
A 'key question' approach across all year groups, allowing pupils to investigate the big questions about life, following the 'RE Today' scheme of work
A progressive model which revisits religions throughout key stages and builds on prior learning
A curriculum model which works towards pupils meeting the 'Big Ideas' through a progression of milestone indicators in all key stages
A curriculum which enables children to compare and contrast religious beliefs with one another and with non-religious worldviews
The use of quizzes throughout the school year to assess pupils' progress and knowledge retention
Religious Education is taught for 36 hours in Key stage 1 and 45 hours in Key Stage 2, usually in a weekly lesson. Pupils take part in daily collective worship throughout school, which is broadly Christian in nature. Parents have the right to request to withdraw their child from the Religious Education curriculum. Parents themselves then become responsible for the alternative education.
Impact
The Religious Education curriculum is well planned and resourced. We will measure the impact of our curriculum through the following measures:
Pupils will develop a wider understanding of the religions in Britain and are confident and able to discuss what they have learned by using subject specific vocabulary
Pupils will develop a curiosity about religious education and actively ask questions about the multicultural society in which they live
Pupils will demonstrate subject specific knowledge through the use of quizzes
Pupils will produce high standards of work which demonstrate their knowledge and skills