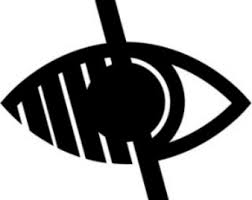 Year 4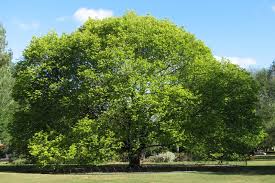 Welcome to Year 4
Autumn 1 – Rotten Romans
In Autumn 1, we will discover what Romans brought to Britain and recognise key events in Roman history. Through the children's English work we will explore the impact Julius Caesar had on Rome and the significant events surrounding him. Children will have the opportunity to research famous artwork and design and create their own mosaics using a range of materials. Furthermore, we will have a visit from a Roman person to learn about life as a Roman.
Autumn 2 – Vicious Vikings
Within this topic, the children will be learning what life was like in Britain when the Saxons and the Vikings invaded. They will be stepping into the shoes of an Anglo-Saxon warrior and they will be discovering all about Viking market towns during their visit to Danelaw Village. They will get creative in Design and Technology when making a traditional Viking Longboat. In Geography, the children will be looking at the location of different settlements and homes that were built as well as the countries from which the Vikings came, and invaded. Finally, the children will have the opportunity to participate in some drama activities and will be writing a short story using descriptive devices.
Spring 1 – Blue Abyss
This half term we will be diving into the wonders of the deep. We will start our topic with a visit to an aquarium to look at some of the amazing creatures that can be found in our oceans today. Then, to begin our topic, the children will look at a range of poetry about ocean life and will look specifically at similes and metaphors and how language can create a range of images.
Throughout the term the children will be producing persuasive texts about life in the ocean and environmental issues that surround this. In addition, they will be extending their Geography skills through finding out about the location of different oceans and climate zones.
Spring 2 – Butterfly Lion
In this topic, children will enhance their geographical skills by looking through the eyes of a South African child and comparing the different cultures and ways of life. Based around the book – The Butterfly Lion by Michael Morpurgo, children will have the chance to explore African wildlife whilst developing their scientific knowledge of animals and their habitats. Alongside this, the children will be able to explore their creative side by rehearsing and performing a street dance with an African theme. In Art, we will be focussing on proportions through our drawing and gradients in our painting activities in the build up to our final pieces.
Summer 2 – The Hobbit
Grab your bag as we are off on an adventure in Summer 2. We will be joining Bilbo and the Dwarves on their journey through middle earth to help us develop our understanding of geographical issues and map skills. Similarly, we will use the book the Hobbit to as a prompt for writing when writing a first hand account and instructions for how to kill a troll. Finally, we will be building upon previous design and technology learning through planning and creating a dragon egg before evaluating their success.
Summer 2 – Burps, Bottom and Bile
In Summer 2 we are on a voyage to investigate the world inside our bodies.
We will look at teeth and how to have a winning smile through adapting familiar recipes and learning how to make them healthier by reducing the sugar. Similarly, we will be following a piece of food from its starting point to its end destination learning about the digestive process.
Watch out for the bends of the intestines and what you might see there! So by the end of this topic, we will know all about the mystery of our body and how to look after the marvellous belching, squelching, mixture making machine that is the body we live in.