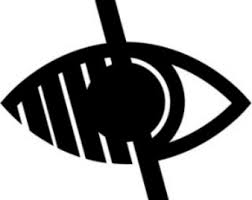 Reception
Unfortunately, due to COVID-19 restrictions, there have had to be some changes to our practice in Reception. Visitors, e.g. from Animal Story will not be coming into school and we will not be having school trips. Stay and Play sessions are also suspended until further notice. We will resume as soon as possible in line with safety guidelines.

Welcome to Reception
Autumn
In Autumn our first topic is 'Do you want to be friends?' We will focus on learning how to play with one another, being kind and working together. We will read stories such as 'Puffin Peter' about making new friends. Our second topic will be 'Why don't snakes have legs?' The Animal Story Company will visit, and the children will get hands on experience with snakes and other reptiles. We will learn about how the animals move and practise moving like the animals ourselves.
Our topic for after the half term holiday is 'Why do squirrels hide their nuts?' We will go on an autumn walk to Stewarts Park to observe the seasonal changes in the natural world. We will learn about hibernation, migration, woodland animals and seasonal celebrations and festivals. We will perform a Nativity play just before the end of term and we hope you will all come along.
Spring
In the New Year our topic will be 'Will you read me a story?' We will share traditional tales and consider, for example, whether the big bad wolf was really so bad. This magical project will have us talking about fairy tales and the characters within them. In January we will celebrate Chinese New Year; we will share the story of Chinese New Year and make decorations. After half term our topics are called 'Can I switch it on?' and 'How does it work?' We will learn about technology in the home and at school, we will investigate electrical toys and games and how we can use technology to communicate. As we approach spring we will be investigating new life, our topics are called 'Do cows drink milk?' and 'Do hens lay square eggs?' Reception will be taking a trip to the farm, and the children will be encouraged to think about where food comes from, animals that live on the farm, seeds, growing and farming machinery.
Another important topic this term is 'Healthy eating' in which we explore which foods are good for us and how we can be healthy in our eating habits. The school nurse will come into school to help us to learn in this topic. Some other exciting celebrations this term include Pancake Day, Ash Wednesday and World Book Day.
Summer
In our final term this year we will be exploring transport, travel and places near and far. Our topic is called 'Are we there yet?' a question you may have heard before! We will investigate how things move, holiday destinations and, most importantly, keeping safe on the roads and pavements. As we move into the summer we will learn about minibeasts in the local environment, we will look at similarities and differences between them, and investigate growth, change, patterns, colours, plants, flowers and habitats.
The children will get the opportunity to think about two questions, 'Why do ladybirds have spots?' and 'Why do spiders spin webs?' Following this topic Reception will learn about which creatures live on the seashore, features of the seashore, water safety, natural materials and pollution. During this project we will complete lots of expressive art and design activities, and utilise a range of materials found at the seashore. Our final topic of the summer term is 'Why can I see myself in a puddle?' The children will learn about what a reflection is and think about mirrors, photography and symmetry.
Read Write Inc.
In September 2016 we started to learn our sounds using the 'Read Write Inc.' programme. We are practising blending sounds together to read words e.g. c…a…t …cat. We will be inviting you to attend a quick phonic session with your child to observe how we are introducing the sounds.
If you would like any further information, please see any member of staff or follow the link to Ruth Miskin's Read Write Inc. website at hhttps://www.ruthmiskin.com/en/find-out-more/parents/
PS Don't forget to come to Stay and Play once every half term, your child's class teacher will have more details. Look forward to seeing you there.