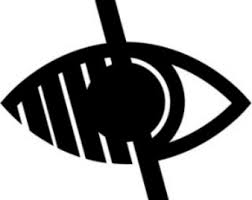 English
English continues to develop at Park End Primary in line with the curriculum. Children have English lessons each morning, which cover reading, writing, GPS (Grammar, Punctuation and Spelling) and speaking and listening. Within these lessons, the children are immersed in a range of engaging activities which allow them to develop their basic skills and apply these to extended pieces of work. A creative curriculum at Park End Primary allows the children to utilise their English skills in other subjects, such as history, geography and science.
Children are encouraged to use technology effectively during their English lessons. They can read articles on the iPads, create information leaflets using laptops and produce their own pieces of drama using digital cameras.
Reading

In Key Stage One, daily phonics sessions help children in the early stages of reading. Phonics is all about the sounds of our alphabet and how these are written and read. The sessions teach children how to break down the sounds in a word and blend them back together in reading.
The academic year 2016 – 2017 brings exciting new opportunities for the development of phonics at Park End Primary. Following the success of the Read Write Inc spelling programme, we will be introducing the Read Write Inc phonics scheme. Our children will have access to engaging lessons with extremely high quality resources that will allow phonics to be taught in a meaningful context.
Across Key Stage One and Two, pupils will take part in a range of reading sessions. Every morning, they have a reading lesson in which they will learn the skills needed to become proficient readers. These lessons will include whole group activities as well as smaller group sessions.
Children in Key Stage One and Lower Key Stage Two will bring home scheme reading books to share with parents and carers. This reading practice at home is essential for developing their love of books as well as their reading fluency. Children receive rewards for reading a set amount of books.
Year 5 and 6 pupils have access to Renaissance Reading. This involves children completing quizzes based on their books and being rewarded with points. Once the children receive 30 Renaissance Reading points they will receive a certificate and book in assembly.
For all children, frequent reading practice is essential and we fully appreciate the support of parents and carers with reading at home.
Helpful Documents
To help with homework activities, you can find a document on this website that explains the different word classes (noun, verb, adjective, adverb, etc.) and some of the sentence types we use in school.
To view our document on Word Classes and Sentence Types click here.
Writing

Our children work extremely hard with their writing and this is reflected in how much progress they make throughout their time at Park End Primary. Pupils are given the opportunity to write for a range of purposes and to develop their writing skills in all areas of the curriculum.
Sentence types are an important part of the writing process. Each year group has a set of sentence types with which the children will become familiar and will learn to use confidently in their writing.
At Park End Primary, we also use 'Talk for Writing', which has inspired many of our children to complete excellent pieces of work. It uses actions, story maps and whole group reading to help children generate ideas for their own writing.
In line with the 2014 curriculum, children are taught how to write as part of an entire process. This includes planning, drafting, assessing, editing and then re-drafting. Developing this writing process is an ongoing success, with the children understanding the value of evaluating and improving their work.
GPS
GPS stands for 'Grammar, Punctuation and Spelling'. Pupils will have lessons dedicated to the teaching of GPS and will be taught how to apply the rules learned to their extended writing. All children will be exposed to a range of grammatical terms and will learn the structure of the English language.
The spelling curriculum is taught at Park End Primary through the Read Write Inc programme, which has been a success since being introduced last academic year. Pupils are introduced to spelling rules through an interactive spelling world with the help of some super spelling aliens. Children then complete a series of spelling activities led by their teacher over the following days, which allows them to consolidate and deepen their understanding of the rules.
As always, any support from parents and carers with spelling activities children bring home is greatly appreciated.
Year Group Expectations
We have included links to documents that explain the expectations for the skills the children should have mastered by the end of the year for English.
| | |
| --- | --- |
| Reading Document | View |
| Reading Expectations Band 1 | View |
| Reading Expectations Band 2 | View |
| Reading Expectations Band 3 | View |
| Reading Expectations Band 4 | View |
| Reading Expectations Band 5 | View |
| Reading Expectations Band 6 | View |
| | |
| --- | --- |
| Writing Document | View |
| Year 1 Writing | View |
| Year 2 Writing | View |
| Year 3 Writing | View |
| Year 4 Writing | View |
| Year 5 Writing | View |
| Year 6 Writing | View |