Home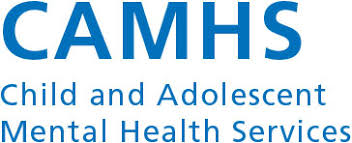 Children and Adolescent Mental Health Service (CAMHS) are an NHS, nationwide service. CAMHS provides assessment and appropriate treatment or intervention for children and young people up to their 18th birthday who are experiencing mental health problems, with the aim of positive mental health promotion.
If you believe your child needs support from CAMHS, please contact one of the school care team. If you would prefer to contact CAMHS directly, CAMHS across Teesside has a single point contact number for you to speak to a member of the CAMHS team and discuss your concerns: 0300 2000 000.
Park End Primary School work closely with CAMHS. We have an excellent relationship with the service, and encourge parents to inform the school if they would like involvement from the service.
Crisis team
CAMHS offer 24/7 crisis telephone line support for children/young people in mental health crisis.
Call 08000 516171 or visit the website at CAMHS crisis and liaison service.
Training for parents and carers
CAMHS regularly offer free training for parents and carers. Please see below to see the current training they have on offer: