Home
Future Steps Occupatonal Therapy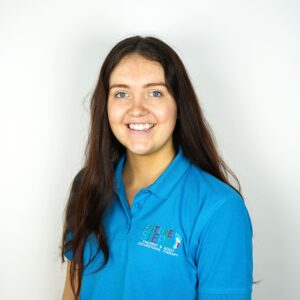 Park End Primary school purchases support from Future Steps, a private Occupational Therapy (OT) service. OTs are not employed by the school.
OTs main job in school is to support with the physical development of children and the engagement and regulation of pupils with additionalm needs. OTs support pupils in a number of ways in school: fine motor and gross motor skills, handwriting, behaviour and emotional control, attention and concentration and much more. Our OT service can also offer home support for the above, including sleep and dressing, toileting and other activities of daily living.
The Special Educational Needs Coordinator (SENCo) is the main person in a school who coordinates the work of an OT. If you're a professional or a parent who is concerned about a child, and you think working with an OT might be helpful, you should speak to the school's SENCo. The SENCo will talk about your concerns with you, and then discuss things with the OT, if they think it's appropriate.
Park End Primary's OT is: Cody Pattison 
Cody works in school every Tuesday.
For more information, please visit Future Step's website: Home – Future Steps Consultancy (futurestepsot.co.uk)