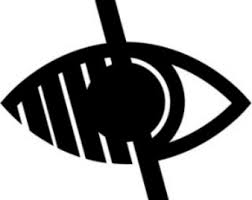 Autumn Term
English
To begin in year 6, children will be venturing back in time to the Victorian era. They will learn about the Victorian way of life and will spend the day in the life of a Victorian child. Let's hope they don't get the cane! To go with this, children will be reading the books 'Rooftoppers' and 'Street Child' to be fully immersed in this time period and gain an in-depth understanding of events within this time period and the rapid changes that were made which have impacted our lives today.
Maths
In maths, the children will be building upon their knowledge of the times tables and they will continuing with daily rehearsal of the written methods for addition, subtraction, multiplication and division. The children will be continuing with Power Maths as a scheme of work to provide children with opportunities for reasoning and problem solving. We want to develop confident mathematicians who have fun and enjoy their learning in maths!
History
In history, we will be focussing on life during the Victorian era and lead into the world wars with a focus on Winston Churchill and some events which happened in World War Two. This unit of work focusses on real life issues during this time period and children will develop a sense of maturity and empathy when learning some of this content.
Science
Our science work in Autumn will focus on electricity which ties in nicely with the Victorian period given that this was where it all began. The children will explore a world without electricity as well as develop their knowledge and understanding of how electricity and electrical devices work and the impact they have on our daily lives. Children will create simple circuits and learn about the different components needed to make it work as well as understand where these components exist in real life circuits.
Geography
Children will continue to strengthen their geographical skills through the use of 6-figure grid referencing and apply this knowledge to maps of both Park End and the wider world. We want children to really understand the world around them and be able to explore a variety of different places across the globe. We will therefore be looking at the different environments and climates around the world to see where the children may like to explore further in their futures!
Art
Artists both past and present will inspire and often lead our art curriculum to allow children the opportunity to explore a variety of different artists and styles. From drawings to mosaics, children will experiment with different materials to recreate surrealism art leading on to expressing their own artistic styles. Children will also develop the skill of drawing and sketching through experimentation and exploration of the famous artist Monet.
Religious Education
In R.E, we will be looking at why some people use religion or turn to it when life gets hard. We will be answering and exploring some big questions linked to life and religion that will ensure children have respect and an understanding of different people's religions and choices.
PSHE
As part of our commitment to developing pupils' personal, social, health and economic knowledge and skills, the children will be learning about their rights and responsibilities as a citizen both in school and as part of the wider world.
Physical Education
To promote healthy lifestyles, the children will be participating in a range of physical education. They will be developing their tag rugby, netball, dance and football skills using both indoor and outdoor facilities.
Music
Musical talents. The children will be developing their singing skills through the participation in a singing group led by a music specialist. In addition to this, the children will be following a music scheme adopted by the school: Charanga.